Housed in the Park Hyatt Hotel, the Blue Duck Tavern is a lively and comfortable spot for an after work drink, some delicious apps (their resident Cheese & Charcuterie Specialist will custom prepare a cheese platter for you) or a wonderful dinner. We have also enjoyed their Sunday brunch where the Short Rib hash is about the best brunch item I have ever had.
But it is at dinner where this restaurant shines. The emphasis is on wonderfully slow cooked and wood fired roasted meats and fish. Braised Beef Rib, Wood Oven Roasted Whole Fish,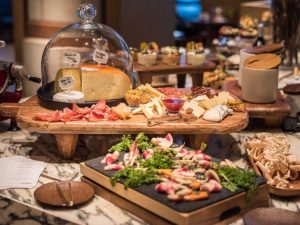 Wood Oven Roasted Bone Marrow, Sauteed Soft Shell Crab, Pork Loin Confit to name a few dishes. Try the Morello Cherry Cobbler for dessert.
Fantastic wine list with about 50 wines by the glass. All the major regions are represented and some surprises too. A little pricey, but still plenty of choices under $100.
ROMANTIC QUOTIENT: The "Capitol Hill" glass-enclosed booths are surprisingly intimate
WHAT OTHERS SAY…
One Star Michelin Guide
Wine Spectator Award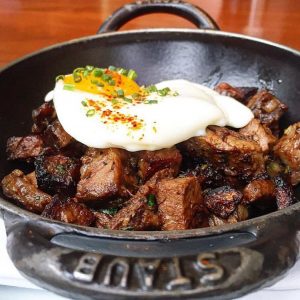 A magnet for "Washington establishment" types, this "sophisticated" West End American turns out "consistently excellent" farm-sourced meals served in a "beautiful" designer-rustic setting that permits "conversation without shouting"; an "excellent" wine cellar, extensive tea selection, "incredible" brunch and "Anthony Bourdain"–ish bone marrow appetizer are further reasons why it's "well worth the hefty price." ZAGAT