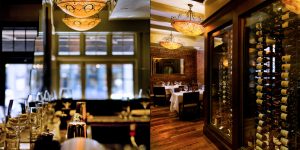 Few restaurants can offer both the feel and the food of the Tuscan countryside as well as Toscano on Beacon Hill. Century-old walnut floors, Italian stone walls, hand-carved doors, and masterfully painted chandeliers create a warm and inviting atmosphere that transport you to the hills of Tuscany. In the warmer months the restaurant spills out onto historic Charles Street.
When I think of Tuscany I think of lemons and olive oil and olives . I think of fresh seafood, Florentine steak, of cheeses and prosciutto handmade in Parma and of the wonderful Sangiovese based Italian wines of the region. Toscano embodies these wonderful characteristics in their traditional Tuscany dishes with handmade pastas, fine local and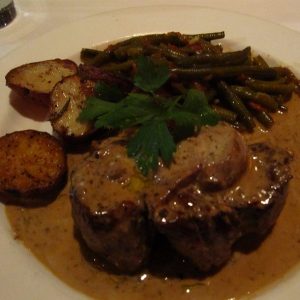 imported cheeses, house made sausages, wild mushrooms, and fresh vine-ripened tomatoes. Pizzas are crisped to perfection in a stone oven and game and fish cooked alla griglia are enhanced with oak, hickory, and maple.
What to have? Anything grilled like the seasoned wood-grilled shrimp or the wood-grilled Atlantic swordfish loin or the Marcho Farm veal rib chop. The pastas are amazing and the Brianzola Risotto; homemade ground sausage with saffron and tomato is incredible. Leave room for the cheese course and get the one with truffle honey.
Wines by the glass are served in the Quartino format (third of a bottle) which we love and there are nearly 25 wines of them. The full bottle list is rich in Tuscan wines and very fairly priced.
WHAT OTHERS SAY…
"Still a vibrant, excellent choice, this old-style Italian bistro in Beacon Hill has been putting out
delectable Tuscan classics since 1983, but the reliably excellent experience extends to its newish Harvard Square sibling too; it's no wonder both quaint, romantic branches are busy all the time, packed with well-trained servers, repeat customers and, at the Cambridge locale, tipplers downing generous pours of wine from the fun bar." ZAGAT