There may be better steaks in town, but it is tough to beat the vibe at Gibson's in the heart of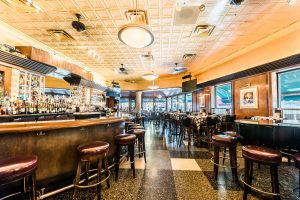 the Gold Coast. A favorite of locals for years, it is also a "must stop" for visiting celebrities and sports stars. Seldom will you dine here without seeing someone famous. You just can't help having a great time.
The decor is classic "steakhouse" with the walls filled with autographed pictures of celebrities, entertainers, athletes and rock stars, hardwood floors, red leather booths and lots of wood trim. There's a fireplace, a piano bar and an outdoor patio dining in nice weather.
The martinis are huge, the steaks prime, corn fed, 40 day aged Angus beef and the seafood fresh off the boat. The menu is traditional steakhouse with salads like the "wedge", the usual cuts of beef and delicious sides like creamed spinach and sauteed spinach and mushrooms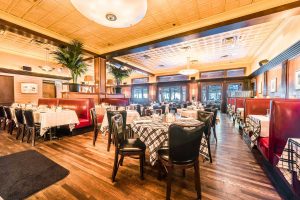 with garlic. The "local's favorites" like meatloaf, chopped steak and baby back ribs are particularly good and reasonably priced. Make no mistake this is a serious steakhouse and you won't be disappointed.
This is an excellent wine list with wonderful choices and about the best wine list pricing I have seen in a top steakhouse. Where can you find 12 Cabs under $60? Even the higher priced wines like Silver Oak, are a bargain at $99.
ROMANTIC QUOTIENT: It's loud and fun, not much time for romance.
WHAT OTHERS SAY…
A "martini and red meat haven", this "iconic" Gold Coast "staple" and its suburban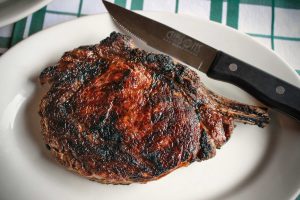 offshoots "always come through" with "juicy", "top-notch" steaks, "excellent" seafood and "rich" sides the "size of your head", all set down by a "professional" crew; an "old Chicago vibe" and a "vibrant", "see-and-be-seen" atmosphere are further reasons to "empty those pockets and splurge." ZAGAT