OVERVIEW of The Lenox Hotel
Originally built in 1900, The Lenox Hotel, was the first "boutique" hotel in Boston and has a
fascinating history. Legendary tenor Enrico Caruso arrived on his private train, Ali McGraw and Ryan O'Neal stayed here while filming Love Story and Tony Curtis during The Boston Strangler production. Judy Garland stayed for three months before departing on her final London trip. I remember going to Diamond Jim's Piano Bar in the 70's to hear 80 year old Gladys Troupin, "Boston's Grand Dame," who was engaged to George Gershwin when he died.
Today, the hotel is a AAA Four Diamond property and a leader in the "green" initiative among hotels in New England.
THE ROOMS at The Lenox Hotel
The 214 spacious guest rooms and suites combine old world charm with modern technology .
Accommodations are richly appointed with mahogany furniture, crystal lamps, high ceilings accented with brass chandeliers, exceptionally comfortable beds and exquisite Italian marble bathrooms with Aveda toiletries and plump towels and robes.
When there is a nip in the air, book an Executive King with Fireplace. My corner room had over 400 sq feet of space and a wonderful wood burning fireplace. Great views of the Back Bay, a roaring fire and a glass of Cab made it feel like I was right at home.
DINING at The Lenox Hotel
Do not miss drinks in the dark and sophisticated City Bar with its lit from below bar top and amazing list of martinis and small plates. This is a new favorite after work spot in town. Great before or after dinner. The new City Table serves breakfast and dinner each day and dinner is a celebration of comfort foods like lobster soup, cod with grilled corn and lobster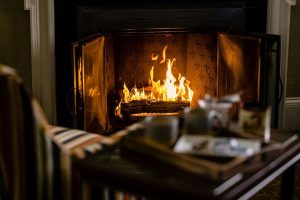 chowder sauce, fire roasted chicken, Maine lobster roll and sliders three ways; beef lamb and crab cake. Solas means comfort in Gaelic and you'll find plenty of that in this authentic Irish Pub from Irish beers to Shepherd's Pie to Fish & Chips Harp.
THE SERVICE at The Lenox Hotel
In an age of $600 per night rooms that charge for wireless access, The Lenox stands out for its amazing list of things it will provide the traveler…for free. from toiletry items you may have forgotten to a selection of pillows and much more. Nightly turndown comes with a seasonal treat, there's a complimentary hybrid SUV service and stories about Lenox employees "going the extra mile" for guests are legion. One dedicated doorman once went the extra 50 miles in his own vehicle to deliver a forgotten briefcase to a very grateful businessman. Another recently retired after 60 years of service. It's hard to beat family owned properties for attention to detail.
THE RATES at The Lenox Hotel
From $455 Peak Season Weekend
WHAT OTHERS SAY About The Lenox Hotel
AAA Four Diamond
Travel & Leisure Best Hotel's Top 500 List
PROMOTIONS at The Lenox Hotel
Click here for this property's promotions.